Book Review: Arkell's Endings
by Ben Graff
Update: you can buy the book (and much more) here on GM Simon Williams website.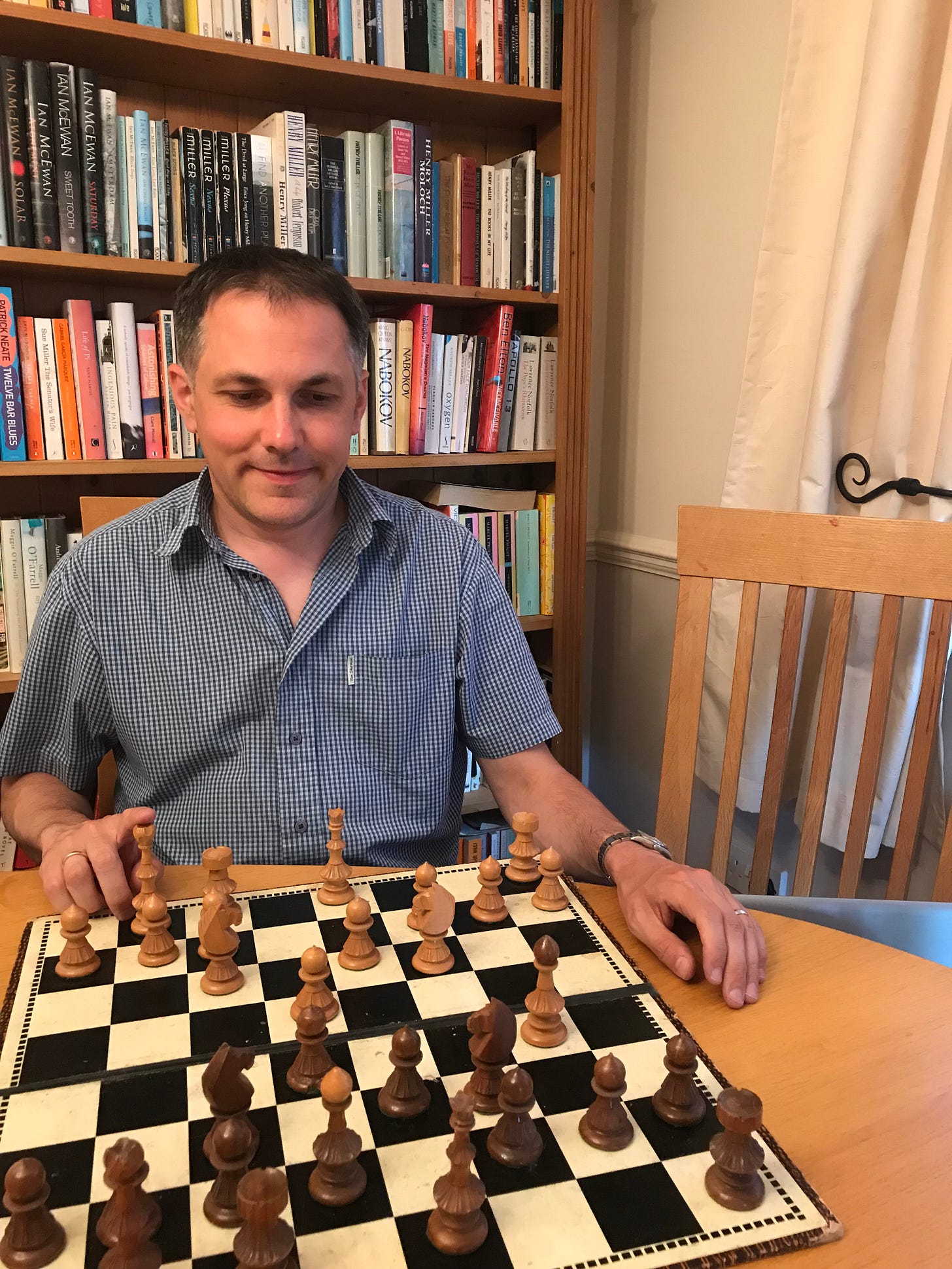 I was still a teenager when I first saw Keith Arkell in action, I think at a Hereford Congress about thirty years ago. Since that day, I have often found myself in the throng of spectators peering over the back of Keith's head, as he gives another masterclass. I am always amazed as to how Keith manages to make the almost impossible seem so logical, when it comes to winning in the endgame.
I do not know Keith personally, but I am a huge fan of his first book Arkell's Odyssey, in which he tells the story of his life and chess. Like most who love the game but are nowhere near good enough to make a living out of it, I have huge respect for Keith's talent and his capacity to make chess his profession as well as his passion. I always hoped Keith would write another book and Arkell's Endings is truly excellent. For those who have not seen Keith "live," this is the next best thing.
With a foreword from Jon Speelman and a nice afterword from Simon Williams the book consists of thirty-three of Keith's games, in which Keith shares his thoughts on the resulting ending. What makes this so compelling is that in all but one of the games, rather than rely on reams of computer analysis, Keith focuses on giving the reader a sense of what he thought and how he approached the challenges from a practical perspective. This makes the book extremely relatable and a truly gripping read. There are also some nice photographs, which I suspect will bring back fond memories for many.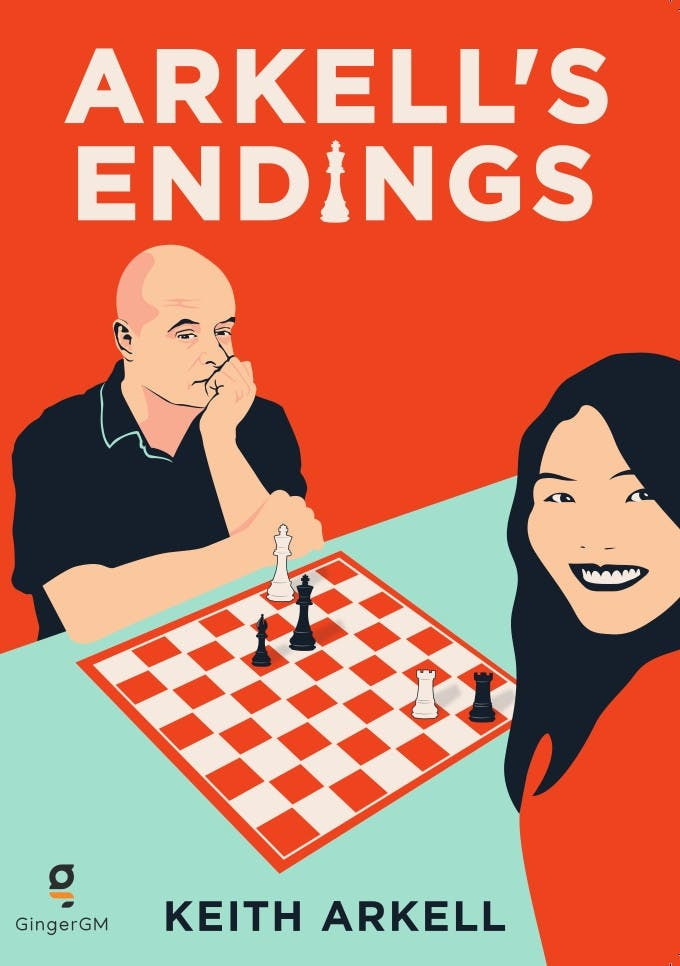 Keith introduces concepts such as the "Arkell hierarchy of pawns," and the "Carlsbad Structure," which will be of great practical help to many players. They have certainly given me a new perspective on my f- and e- pawn, which I wish I had had many years ago! I have not read many endgame books in which concepts and strategies are explained as clearly and simply as they are here. I guess it is true what they say. Any fool can describe a complicated idea in a complicated way. It takes a maestro such as Keith to bring clarity.
Download a sample here: https://chess.co.uk/downloads/arkells-endings-sample.pdf
The games themselves are fascinating and Keith has a knack for making the positions accessible to the reader whatever their chess strength. I played through many of them in the evenings while on holiday and found them compelling enough to step back from my internet blitz habit (which has worryingly worsened during lock-down!) Whether you want to learn or just enjoy some fascinating chess, this is a must have for all chess players.
Everyone will have their own favourite games. My three picks are as follows: Arkell – Groves. As Keith describes it, this
"…probably holds the record for the most unwinnable-looking ending from which I've managed to extract the whole point."
Given Keith's history, this really must be worth a look! I particularly enjoyed Keith's win against Ariel Zak as triumphing with two lone bishops v knight and two takes some doing. Even now this makes me feel dizzy to think about! I also thought it was a nice touch by Keith to include his loss against Vachier-Lagrave. There must be something we can all learn from an ending where Keith did not come out on top.
I always think the top players on the circuit such as Arkell, Hebden et al are part of a story many of us share in. We play in the same tournaments and watch their games. Arkell's Endings allows you to go one better by metaphorically sitting down with Keith and sharing some wonderful games with their creator. Whether you want to improve your endgame play or just enjoy some wonderful chess in the company of a fantastic player who shares his thinking with refreshing honesty and candour, this is a terrific book.
Update: you can buy the book (and much more) here on GM Simon Williams website.
---
Grandmaster Keith Arkell has been one of Britain's most prolific players since turning professional in 1980. His rivalry on the weekend circuit with fellow GM Mark Hebden is the stuff of legend, but he has also thrived on the bigger stage. He has finished first as many as 25 times at the Paignton International Congress and in 2008 tied for first in the British Championship at Liverpool's iconic St George's Hall. 2014 was another highly successful year, as Arkell became the European Over-50 Champion, following that up with the silver medal at the World Senior Championships.
Ben Graff is the author of "The Greenbecker Gambit" and "Find Another Place." He is a regular contributor to Chess Magazine in the UK. He writes for Authors Publish and a number of other outlets. Ben also works for National Grid as a Corporate Affairs professional.